HIGH PRECISION AND ACCURACY OF CUTTING ON A RANGE OF MATERIALS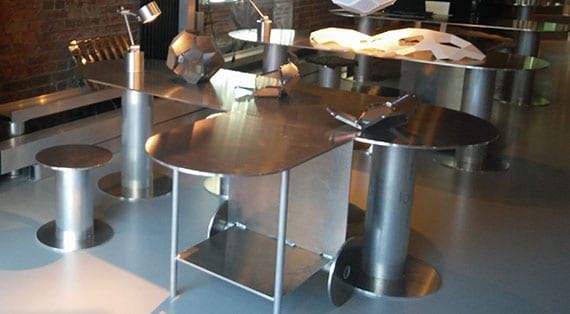 Pressfab is recognised as one of the leading suppliers of 2-dimensional laser cutting in the United Kingdom. This ensures that we meet the specific needs of our clients.
We are set up to produce high quality components for production, either large or small parts and low to medium volumes.
Our skills and capabilities manufacture series production or one-off contracts, whilst always providing expert assistance and personal customer guidance.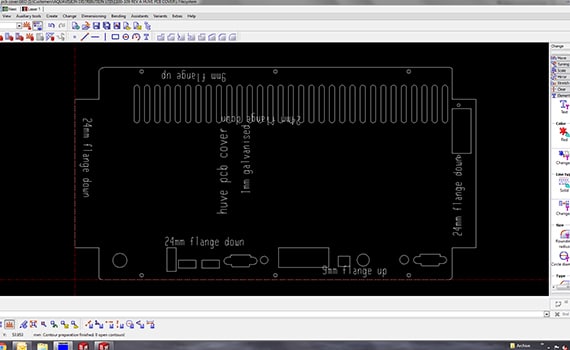 BENEFITS OF LASER CUTTING
Our services are supported with expert technical knowledge of CAD/CAM systems throughout the production process.
Waste is kept to a minimum as economic advantage is important to both us and our customer. We ensure material consumption is kept to a minimum through efficient nesting, we are able to reduce the amount of scrap material and this also means we stay true to our philosophy.
Fast turnaround of our cutting process means that we can produce top quality quantities of components and we achieve unrivalled accuracy and our machines are able to perform cuts with fine and intricate detail. Dimensional accuracy can be achieved to ± 0.1mm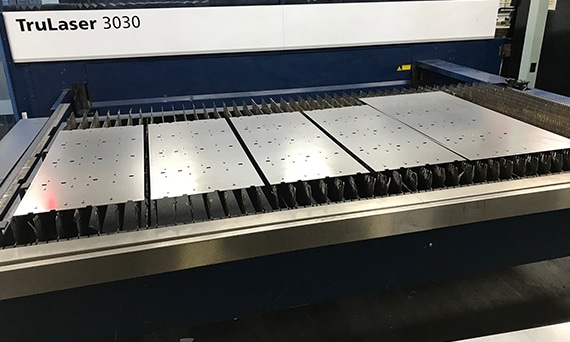 Our supremely advanced Trumpf CNC laser systems are able to handle sheet and plate material up to 3000 mm X 1500 mm. 20mm in thickness in mild steel, 12mm in stainless steel and 8mm in aluminium.
We also are able to rapidly turn things around and implement new design changes.
Through our steel stockholding, we always have extensive range of material in stock at all times, this allows flexibility to meet clients demands, again allowing us to reduce lead out times and focus on speed and cost efficiency.
Dedicated to delivering exceptional quality engineered metalwork solutions to a wide range of industries
WHY CHOOSE PRESSFAB ENGINEERING?
We specialise in high quality metal fabrication offering a full range of precision engineering services, including laser cutting, CNC machining and punching, panel bending and folding, welding, fabrication and finishing.
Our customers rely on us to produce exceptional quality work, on time every time. We combine traditional engineering skills with craftmanship and attention to detail to ensure complete satisfaction.